Country - USA
Year - 2011
Duration - 118 mins
Language - English
Genre - Comedy, Drama, Romance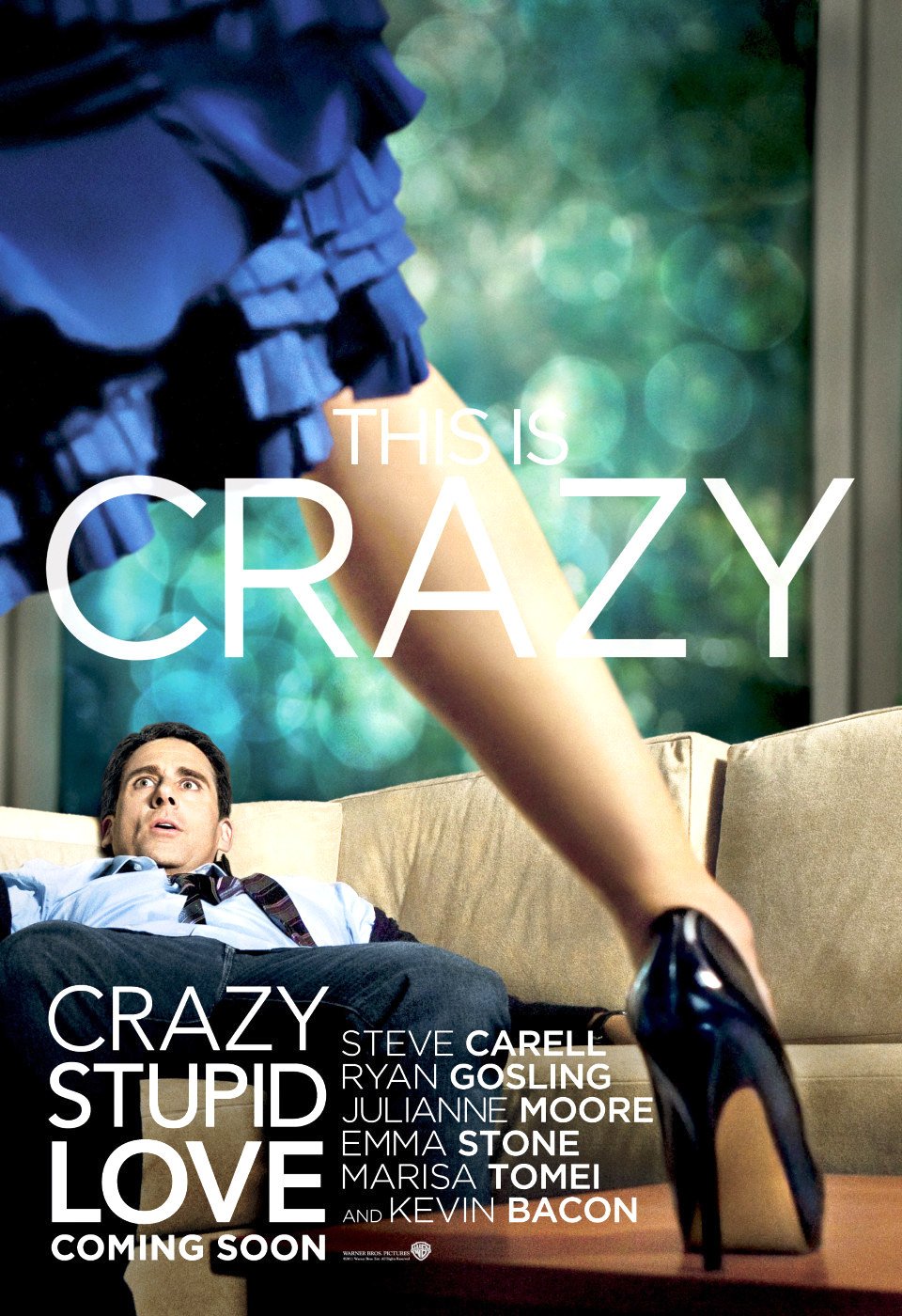 Crazy, Stupid, Love. Review by Matt Goldberg
Crazy, Stupid, Love. takes an "out of the mouths of babes" approach to serious romantic relationships and as a result an honest but funny relationship dramedy gets a saccharine sheen that completely overwhelms the film in the final act. Ultimately, great performances and cute humor can't withstand the stalkerish affections of an 8th grader.
The story has three interconnected love stories. The first has Cal (Steve Carell) getting a surprise divorce from his wife of twenty-five years, Emily (Julianne Moore), who reveals that she cheated on him with her co-worker David Lindhagen (Kevin Bacon). Shocked and despondent, Cal takes to haunting a bar with his depression and he comes to the attention of Jacob (Ryan Gosling). Jacob is a lothario who decides to remake Cal into a ladies' man and help the sad-sack middle-aged guy reclaim his masculinity. However, Jacob then begins to fall for Hannah (Emma Stone), a recent law school graduate who thinks she can break free of her predictable, PG-13 lifestyle if she sleeps with him. The third storyline involves Cal's 13-year-old son Robbie (Jonah Bobo) and his constant and irritating proclamations of love for his 17-year-old babysitter Jessica (Analeigh Tipton). Unfortunately for young Robbie, Jessica has a secret crush on Cal.
The Cal storyline is easily the strongest of the three. Carell has an uncanny knack for blending the melancholy with the comedic and he knows how far to sink Cal into sadness before cutting the tension with a well-placed reaction. There are few comic actors who can match Carell for his comic delivery. I'm convinced that he could say any sentence and make it sound funny. More than that, he's a generous actor who is completely willing to share the scenes with his co-stars and let them have the laughs as opposed to simply providing set-ups for his next big joke.
Playing off of Carell allows Gosling to explore a comic side we've rarely seen from him before. Gosling seems to be having a blast as the smooth-talking, completely confident Jacob. It's an incredibly smart performance because Gosling tinges everything with a little bit of innocence and softness so that Jacob never comes off as sleazy or insecure. This added touch is essential for later in the film when Jacob starts to fall for Hannah because we knew he had this side to him all along.